Like what you see?
Stay on top of the latest marketing news by subscribing to our monthly newsletter.
Simantel Named a Salesforce Consulting Partner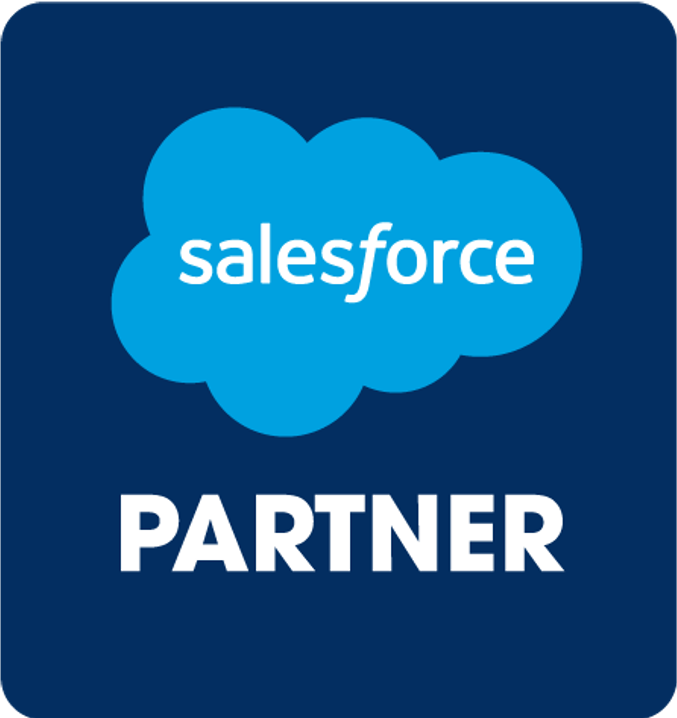 It's official! Although we've been working in Salesforce for some time now, Simantel is proud to announce our most recent agency partnership. After demonstrating our expertise and going through an evaluation process, Simantel was recently named a Salesforce Consulting Partner. This top-level credential is designated for partners who can provide both strategic and tactical support in Salesforce.
This means more access to materials, trainings, partner forums, resources libraries and so much more that are only available to partners. This helps us – and in turn helps our clients – keep up with the rapid pace of growth and expansion in both Salesforce Marketing Cloud, as well as the marketing automation ecosystem.
"We are excited to add Salesforce to our growing list of partnerships," said Abby Bell, Simantel's executive technology director. "Many companies who purchased a CRM or MA system years ago are now starting to find better solutions for their goals that have since evolved. We are now working with marketers to transition systems and this partnership shows that we are ready to take on that challenge," she added.
Working with an agency that has an established relationship with Salesforce allows brands to remain up-to-date and innovative, while doing so at a lower risk level. They can go to market quicker with the expertise of certified professionals on their side.
In addition to an agency partnership, our executive and marketing automation teams have been working hard behind the scenes to earn individual certifications. This includes Salesforce Marketing Cloud Consultant, Marketing Cloud Developer and Marketing Cloud Email Specialist certifications. In addition to strategic consultation support, the tactical expertise covered in these certifications is Email Studio, Journey Builder, Content Builder, Automation Studio and more. We've also attended multiple conferences, such as Connections and Dreamforce, where Simantel presented on the Women of Email panel. And we look forward to many more!
What this Means for Our Clients
With our recent investment as an agency in Salesforce, this just means we are one step closer to truly being technology agnostic. Adding to our suite of technology certifications – such as Eloqua, SharpSpring, Tableau and Google – we remain dedicated to consulting on the right technology for your company and your specific goals.
Talk to One of Our Certified Salesforce Experts: